We're playing at The Prophet Bar in Deep Ellum on March 15. Which, of course, is the Ides of March….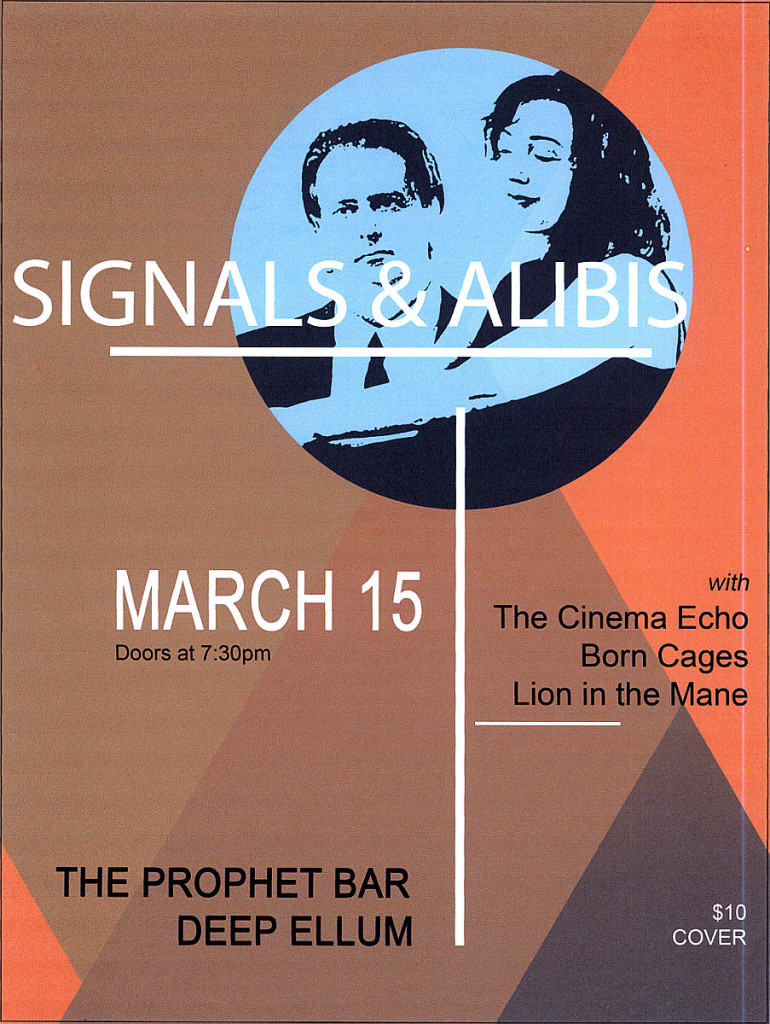 It's also the night of the St. Patty's Day parade, so what better way to wrap up a day of drinking than to come to The Prophet Bar in all your green wearing glory.
Doors open at 7:30.
8pm – The Cinema Echo
9pm – Signals and Alibis
10pm – Born Cages
11pm – Lion in The Mane
$10 cover for over 21.
$12 cover for under 21.
Here's the Facebook event page for more info.
We'll see you there!