We're playing 3 shows this month!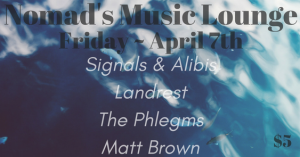 First, we're hitting the road and playing on Friday, the 7th, in Fayetteville, AR at Nomad's Music Lounge with Landrest, The Phlegms and Matt Brown.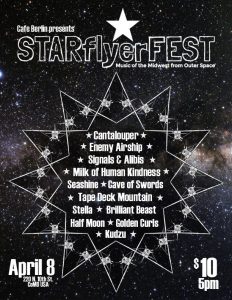 And, the next night, on the 8th, we'll be in Columbia, MO at Cafe Berlin for StarFlyer Fest with a ton of great shoegaze bands.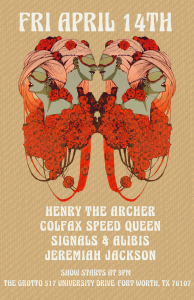 Finally, on the 14th, we'll be home and playing at The Grotto with Colfax Speed Queen (on tour from Denver, CO), Jeremiah Jackson (from Waco, TX), and Henry The Archer.
You don't want to miss any of these shows!