We are excited to be playing 2 shows this month! The first is in Fort Worth at The Ozzie Rabbit Lodge on Thursday, March 12th, to help celebrate Lance Sanders' (The Mammal Virus/Invisible Signal) birthday.
We'll be playing with Public Love Affair, Chingalotus and The Mammal Virus. This show starts at 9pm.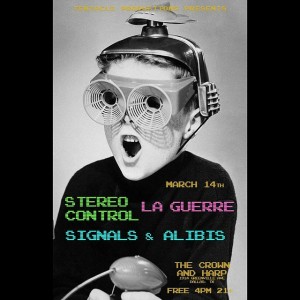 The second show is in Dallas at The Crown & Harp on Saturday, March 14th, after the St. Patty's Day parade.
We are playing with Stereo Control and La Guerre (from Kansas). This show starts at 4pm.
All details are on the Facebook event pages for each show:
03.12.15 – @ Ozzie Rabbit Lodge
03.14.15 – @ The Crown and Harp
We hope to see you there!